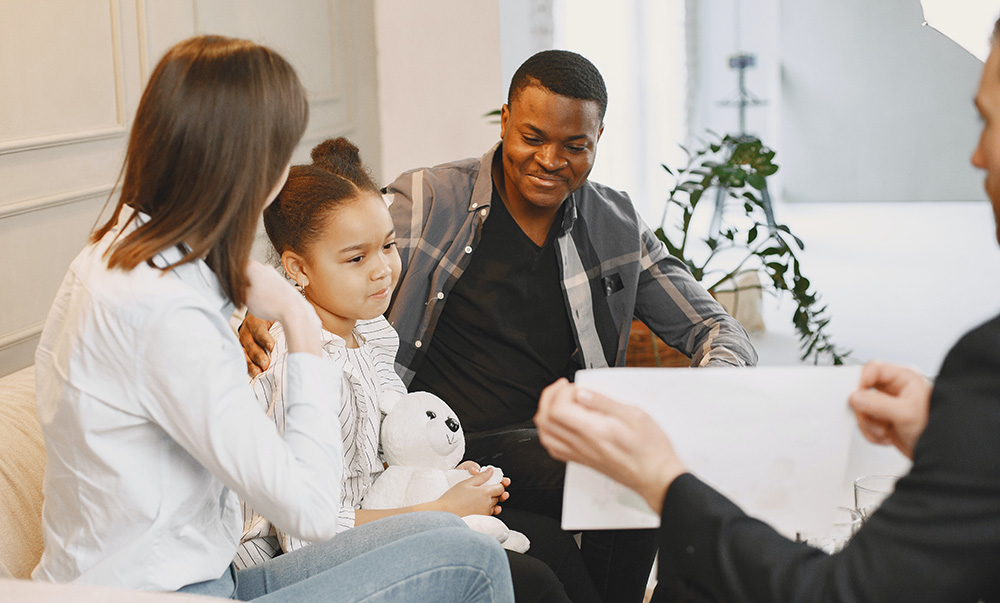 Relevant Resources
Below are relevant resources listed by category for your convenience. Carolina Therapy Connection works alongside many community partners and Greenville-Pitt County Chamber of Commerce to ensure all children and their families are given every opportunity to succeed. Many of the resources below are used and recommended by our knowledgeable and experienced therapists. Some of the resources are helpful links and informational websites, while others are local ones that families can access within and around Pitt, Craven, and Wayne County.
Carolina Therapy Connection is a pediatric practice that embodies informing families, enriching lives and changing futures. Our mission is to offer families a warm and supportive environment where they can learn about their child's developmental needs and how to nurture their child's capacity to succeed. Having an open mind to drive innovation, we believe the clinic should be an educational resource to provide the community with direct access to the latest research and developments in pediatric habilitative and rehabilitative services. We value honesty and creativity and we respect the clients, therapists, partners and community we serve. Our aim is to help children reach their potential by treating the whole child using techniques learned from experience and directed by evidence-based practices.
Once parents begin to understand the signs and conditions of their child's autism, they can begin to develop a plan for helping them grow and develop to their greatest potential. Check out these resources for Autism that we believe can be helpful to your child and family!
East Carolina Autism Society – The Autism Society of North Carolina improves the lives of individuals with autism, supports their families, and educates communities. They help families connect with resources, keep their children safe, find services, and resolve school issues. They also provide guidance on lifelong issues including employment, residential options, and planning for children's needs beyond parents' lives.
Autism Speaks Resource Guide – Autism Speaks is enhancing lives today and accelerating a spectrum of solutions for tomorrow. They are dedicated to promoting solutions, across the spectrum and throughout the life span, for the needs of individuals with autism and their families. Through the years, they have worked tirelessly to provide crucial autism research, advocacy, services and support to help people with autism and those who support them thrive.
Career Assistance for People with Autism – Many people with Autism Spectrum Disorder look forward to the satisfaction and independence that comes with being employed. If you're a job seeker with autism or their caregiver, take advantage of the resources, advice, articles, and other information provided in this guide.
AutismNOW Transition Planning – Transition planning is a results-oriented process designed to facilitate the successful movement of high school-aged youth with disabilities from school to adult life. The Individuals with Disabilities Education Act (IDEA) (2004) requires that transition services be included in a student's Individual Education Plan (IEP) when she or he is 16 years old or younger. Use this website for assistance with transition planning.
The Life-Changing Impact of Autism Service Dogs – Autism service dogs can be life-changing partners by helping people with autism gain confidence and independence. This webpage provides all the details and benefits of having an Autism service dog.
Guide to Flying with an Autistic Child –   It's no surprise that flying with a child with autism is filled with much trepidation for parents and caregivers. Bustling crowds, loud noises, and hyperactivity, which can overwhelm an autistic child, are unavoidable in airports and on airplanes. This webpage provides several tips for making flights for children with ASD easier.
Communicating with an Autistic Child; A Parent's Guide – Communicating with an autistic child can pose many challenges. Children with autism often withdraw within themselves and have trouble interacting with the world around them. Every case of autism is a little different; some children can communicate verbally, while others struggle with all communication, including nonverbal hand gestures and facial expressions. Once parents begin to understand the signs and conditions of their individual child's autism, they can begin to develop a plan for communicating with their child. Use this helpful parent guide for developing a better communication plan.
Teaching College Students with Autism Spectrum Disorders – An increasing number of individuals are being diagnosed with autism spectrum disorders (ASD), particularly the higher functioning form of autism previously known as Asperger's disorder. Many of these individuals choose to attend college and it is no longer unusual to encounter them in your classes. Although they can be excellent students, those with ASD may come across as odd or eccentric with idiosyncratic behaviors and interests. This can make their presence in the classroom somewhat vexing for instructors who do not understand the challenges and strengths of these students.
Autism and Addiction: Coping with Your Dual Diagnosis – This guide is designed to support those facing the dual diagnosis of autism spectrum disorder (ASD) and some form of addiction. It will help you understand the ways they affect one another as well as options for treatment.
Home Playroom Design for Children with Autism – ASD may affect a child's ability to copy the actions of others, explore their environment, and imagine the thoughts and feelings of others. Children with ASD can learn those skills needed to play and ultimately thrive later in life, but it may require some facilitation from parents. One way to encourage healthy play is to create a dedicated playroom or space.
Sesame Street Autism Resources for Parents – Sesame Workshop created Sesame Street and Autism: See Amazing in All Children, a nationwide initiative aimed at communities with children ages 2 to 5. Developed with input from parents, people who serve the autism community, and people with autism, See Amazing in All Children offers families ways to manage common challenges, to simplify everyday activities, and to grow connections and support from family, friends, and community.

Digital Resources for Students with Autism

 – The digital age brings good news for teachers and parents dealing with students with autism. Today, there are more technologies than ever before to help students with speech, interaction, participation, and communication, making for more integrated classrooms and innovative therapies that help these students learn. Take a look at this comprehensive list of digital resources for students with autism.
Easterseals UCP – Easterseals UCP's Intellectual & Developmental Disabilities (I/DD) services provide home and community-based supports that help children and adults be engaged and contributing members of their family and community. Their Behavioral Health programs are evidenced-based and outcome-focused that promote resiliency and support recovery. Applied Behavior Analysis (ABA) treatment helps to decrease challenging behaviors and gain skills across developmental areas.
BCPS – Behavior Consultation & Psychological Services, PLLC (BCPS) began as a partnership between Elei Stuart and Jason Cone. Jason began his work with Elei while still in graduate school and soon the pair found that they had a shared passion for the community they served, a mutual commitment to providing the very best care to each and every client, and a growing understanding of how together their strengths could help raise the standard in behavior intervention for clients with autism & developmental disabilities.
Advantage Therapy Solutions – Advantage Therapy Solutions offers light therapy specialists, proud to bring photobiomodulation rehabilitation services to the Greenville, NC community. They offer a variety of services on the cutting edge of non-invasive pain relief, rehabilitation, and overall wellness. Research shows that autism is greatly affected by nutrition. Advantage therapy solutions can help with metabolic issues, chronic pain, autoimmune disease and chronic disease management and prevention, and nutrition counseling.
Aces for Autism – Aces for Autism, located in Greenville, North Carolina, is a not for profit treatment and educational center dedicated to empower families and individuals impacted by autism to experience success from diagnosis through adulthood. They provide 1:1 Applied Behavior Analysis (ABA) therapy, facilitated peer play services, parent training services and workshops, financial aid, small group instruction, and school consultative and training services. Their goal is for each individual and family they serve, to experience God's love and purpose for their life through the quality services they provide.
Teaching Math & Computer Science to Kids with Special Needs – This list, which will continue to be expanded over time, is intended to survey teaching approaches and then highlight free math and computing resources for special needs students. It is meant to highlight some of the more actionable resources currently available for parents and educators who are trying to provide the best support they can.
What Every Parent Should Know About Language Acquisition Milestones and Speech Disorders – Parents marvel at their young children's attempts to learn language by imitating and experimenting. An infant's cooing and a toddler's early words are signs of healthy language acquisition that every parent is delighted to hear. But when children fail to meet milestones, speech-language therapy and other forms of treatment may be necessary. Check out this awesome resource from Maryville University!
Sprout Therapy – Guide to Supporting Parents Who Have a Child Recently Diagnosed with Autism Spectrum Disorder – If you've just learned that your child has autism, it can be an incredibly daunting and confusing time. You likely have a lot of questions about what autism is, what it means for your child and for your family, and how to move forward. This guide will help you get started.
Many children have some form of sensory needs throughout their daily roles, routines and activities. Here are resources we believe can help your child with sensory processing disorder and all other sensory needs!
Sensory Processing Foundation – As the leader in Sensory Processing Disorder research, education and advocacy, the SPD Foundation offers an abundance of services and programs for professionals, parents, and anyone interested in knowing more about the sensory challenges that affect children academically, socially, and/or in their emotional development.
Sensory Processing Disorder Resource Center – Here you can find resources, activities, information, checklists and so much more for sensory processing disorder!
Reduce the Noise: Help Loved Ones with Sensory Overload Enjoy Shopping – About 5 percent of the population is estimated to suffer from some form of sensory processing disorder. Considering that everyone needs to shop at some point, there are tremendous numbers of people out and about on a daily basis who are struggling to cope with sensory overload.
Therapeutic Listening – Listening plays a vital role in the sensory integration process. In fact, some believe that the auditory system is the 'missing link' in sensory integration modalities. Both research and clinical experience have shown that using sound-based interventions for clients with sensory processing difficulties can increase treatment effectiveness. In this newly revised course, you will learn to use Therapeutic Listening® modulated audio selections (available on CDs, digital music players, and some mobile devices) to create individualized, home-based programs for children.
Attention deficit hyperactivity disorder is one of the most common childhood neurodevelopmental disorders. It affects around 5% of children in the U.S. alone. Check out resources here for parents working to help their child overcome the effects of ADD and ADHD.
Having good resources for your child's education can help them think, feel, and behave in a way that contributes to their success, and improves not only their personal satisfaction but also their community. Check out the latest academic resources that we believe can help your child succeed here.
Visit this page to see relevant resources we use at Carolina Therapy Connection for occupational therapy, speech therapy and physical therapy. We invite not only other therapists to use them, but parents as well!
At Carolina Therapy Connection, we have an open mind for collaboration and sharing resources. Below are relevant therapist resources we use at Carolina Therapy Connection for occupational therapy, speech therapy and physical therapy. We will continue to update this page as our clinicians continue researching and treating in the clinic, home and school settings.
Speech Therapist Resources
Spanish-English Bilingual Families
Occupational Therapist
We know family is everything, especially when caring for a child with special needs. Here you will find relevant resources for parents and families.
We know family is everything, especially when caring for a child with special needs. Here you will find relevant parent and family resources.
At Carolina Therapy Connection, we believe in a strong community and supporting local business. Here you will find resources around our Greenville, Goldsboro and New Bern clinics!
Here you can find a list of local resources near our Greenville, New Bern and Goldsboro clinics. These resources provide insight to the abundance of services that our community partners provide.
Pitt County
Sadie Saulter Educational Center 
Pitt County screening for students suspected of having developmental delays – starting at the age of 3
Screening Process: 1) Screening with an audiologist 2) Observation/referral meeting 3) Initial evaluation for qualification of special education services
Contact: Beth Overman
Phone: (252) 695-7975
214A Beacon Drive Winterville, NC 28590
Phone: (252) 931-8081
Pitt County Community Schools and Recreation Department 
4561 County Home Road Greenville, NC 27858
Phone: (252) 902-1975
Sports for Persons with Disabilities – Greenville Parks and Recreation
Phone: (252) 329-4541
Email: kyarrell@greenvillenc.gov
872 Briley Road Greenville, NC 27834
Phone: (252) 531-6606
3851 Dunhagan Road Ste 102 Greenville, NC 27858
Phone: (252) 751-0518
S.M.E.G. Family Mental Health
610A Old Tar Village Road Winterville, NC 28590
Phone: (252) 364-8972
Child Links/ Martin-Pitt Partnership for Children
111B Eastbrook Drive Greenville, NC 27858
Phone: (252) 758-8885
Rocking Horse Ranch for Therapeutic Horse Riding
1721 Blue Banks Farm Road Greenville, NC 27834
925 Conference Drive Greenville, NC 27858
Phone: (252) 689-6645
Email: info@acesforautismnc.com
Craven County
RHA Behavioral Health
1405 S Glenburnie Rd, New Bern, NC 28562
Phone: (252) 638-7875
Easter Seals UCP – Children's Services
2801 Neuse Blvd, New Bern, NC 28562
Phone: (252) 633-0876
The Arc 
The Arc is the largest national community-based organization advocating for and with people with intellectual and developmental disabilities (I/DD) and serving them and their families.
Phone: (252) 636-3441
Email: jeanniesmith@arccravennc.org
New Bern Special Needs Baseball 
Phone: (252) 671-2507
Email: Specialneedsbaseball@embarqmail.com
100 YMCA Ln, New Bern, NC 28560
(252) 638-8799
2129 S Glenburnie Rd. Suite 17, New Bern, NC 28562
Phone: (252) 341-4192
How Do I Get Started?
If you are interested in scheduling a screening, evaluation, or just want to learn more about our services, call or email us to get started today! Our referral coordinator will help answer any questions you may have and make the process as easy as possible for you!
New Patients