Not Your Average Toy offers a transformative approach to pediatric therapy, catering to the different needs of our pediatric patients in occupational, speech, and physical therapy within our clinic. These specialized toys aren't just playthings; they motivate children to develop essential skills like fine motor control, visual perceptual abilities, grasping techniques, following multistep directions, stimulating 'what' questions, fostering color and shape recognition, encouraging problem-solving, and refining hand-eye coordination. What makes these toys exceptional is their unique ability to grasp the children's attention while integrating therapeutic goals into engaging activities tailored to each child's journey toward progress and achievement. Check out some of our favorite "Not average toys!" 
Examples of Not Your Average Toy:
Water Beads: 
What sets water beads apart? Water beads stand out for their fun way of developmental skills. They offer an enjoyable sensory and messy play while enhancing color recognition and sorting abilities. These beads serve as a tool for reaching milestones. Children can play by using a spoon for scooping into a cup, counting exercises, and even hiding items like toy fish or other objects within the beads to engage both hands in a tactile search. These toys facilitate various developmental goals, from color recognition and sorting to refining fine motor skills, in-hand manipulation, bilateral coordination, and sensory play. They also stimulate counting skills and engage in figure-ground activities.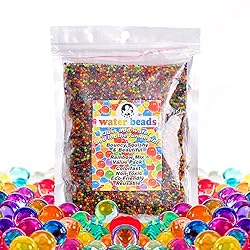 Building Blocks: 
Building blocks are known for making a tower and watching it fall, but did you know that they offer various developmental opportunities? These square toys build structures with two hands, allowing a child to work towards bilateral coordination, midline crossing, and fine motor skills. Playing with blocks can also help with color recognition, shape learning, spatial orientation, and teaching concepts through block positions. 
Building blocks can also help with emotional regulation. If a task is challenging or the tower does not stay quite the way intended, this is an excellent opportunity to discuss the feelings raised and allow your child to have a voice.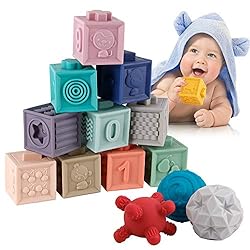 Puzzles: 
Puzzles are a fun, versatile learning tool for children. They can help children learn about shapes and colors, expand their vocabulary, and identify different types of animals. Puzzles also help children learn to act like put in and take out. You can add a multi-step direction to make a puzzle more challenging, like putting the cow and horse puzzle pieces together in their correct spot. For more engaging questions, ask your child, "What does a cow say?" or "Where is the cow?" Puzzle helps achieve milestones that involve enhancing visual perceptual skills, grasping technique, mastering multi-step directions, and developing problem-solving abilities.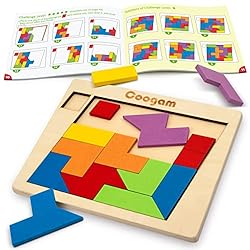 How can Carolina Therapy Connection Help? 
At CTC, we are committed to supporting our families and the child's developmental journey and helping them achieve these goals at home. Please explore our website (https://www.carolinatherapyconnection.com/) or our Amazon Storefront (https://www.amazon.com/shop/carolinatherapyconnection). These are not your average toys; they are carefully innovative toys that can help foster growth and development. To further understand these toys' impact, ask your therapist if you can sit in during a session. By watching the interaction between the child playing and the therapist, parents can gain insights into how effective these tools can be and bring these Not Your Average Toys into their home.
By: Lauren Hodges, COTA/L, and Allison Hicks